James Penrose aka Casionova est le co-fondateur avec Ali Renault, et Spruxxx du label Anglais Cyber Dance sur lequel il sort ses propres compositions. Il est également organisateur du festival Magic Waves à Londres qui offrit lors de ces deux éditions un mélange pointu d'artistes contemporains et dautres cultes comme Oppenheimer Analysis, le défunt Casco, ou Fockewulf 190.
Casionova est aussi le présentateur de l'excellente émission Magic Waves, sur la radio Intergalactic FM le rendez-vous hebdomadaire des italo freaks ou encore des fans de disco, synth-pop, krautrock ou BO de films…chaque dimanche de 20h à minuit sur IFM 1
Quand on a demandé à James s'il pouvait nous faire un mix on aurait misé sur de l'italo, il nous a surpris en nous concoctant une sélection d'ambient avec ses morceaux favoris, et sincèrement on ne pouvait pas espérer mieux!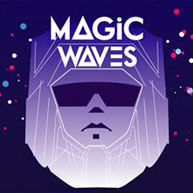 James Penrose aka Casionova, is the co-founder with Ali Renault, and Spruxxx of the UK-based label Cyber Dance, on which he also releases his own productions. He's the organizer of the Magic Waves Festival in London : an impressive and rare line-up with mythical guests from all over the world…
Casionova is also for a few years now presenter of the awesome radio show Magic Waves the on Intergalactic FM spreading disco, italo, high energy, synth pop, krautrock, soundtracks etc…every sunday evening on IFM 1 at Intergalactic FM from 7pm – 11pm GMT.
When we asked James to provide a mix, we expected a mixture of cheesy and obscure italo disco rarities or contemporary synth music, but he finally delivered an ambient mix with old favourites, which sincerely couldn't have been better. So get ready to a deep spaceflight!

Télécharger / Download LYO#004 – Casionova

Tracklisting /
Soundtrack Of Space – B12
Ill Flower – Future Sound Of London
Remote Viewing (1995 remaster) – Tangerine Dream
Whale Soup – U Zig
Northern Dark – Robert Leiner
Kobresia – Biosphere
<18 global communication>
3 – Aphex Twin
Afterlife – Jedi Knightz
Mountain Goat – Future Sound Of London
Bronchus – Autechre
18>