Patrick Marsman est un dj hollandais résidant à Rotterdam. Collectionnant des disques de tous horizons depuis de longues années il commence à mixer il ya 6 ans et présente un peu plus tard une émission appelée "Le Voyage" sur la webradio Intergalactic Fm du gourou hollandais I-F. Début 2013 il lance son propre label Pinkman Records qu'il inaugure avec une première sortie par Drvg Cvltvre, plus connu antérieurement sous le pseudo Ra-x. Suivent rapidement d'autres maxis par Roberto Auser, Myriadd, Creta Kano, DJ Overdose ou Antenna incluant également des remixes d'artistes un peu plus connus comme Mark Du Mosch ou Legowelt et Pinkman s'impose assez vite comme un label hollandais à suivre de très près. Avec un nouvel ep d'Innershades dans les bacs prochainement et un sous-label "Charlois" qui devrait suivre, Marsman ne s'endort pas sur ses lauriers d'autant qu'il gère aussi depuis quelque mois la programmation de l'excellent club Rotterdamois BAR qui invite tous les weekend la crème des djs et artistes électroniques underground. Nos amis de la jeune bande Vagina Dentata avec qui nous avons déjà collaboré
par le passé invite Marsman pour la première fois en france le 3 octobre au Belushi's pour une soirée qui s'annonce haute en couleur. Pour l'occasion ce mix exclusif pour Les Yeux Orange est littéralement chargé de nouveautés et autres pépites pas encore sorties!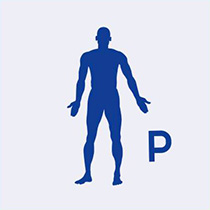 Patrick Marsman is a dutch dj established in Rotterdam. Collecting records for long years without any distinction of style he began to mix 6 years ago and further on hosted a show called "Le Voyage" on I-F's online radiostation Intergalactic Fm. Early 2013 he launched his own vinyl label Pinkman Records with a first release by DrvG Cvltvre, more famous before under his defunct Ra-X moniker. Promptly followed by other inputs from Roberto Auser, Myriadd, Creta Kano, DJ Overdose or Antenna and including some remixes by more renowned Mark Du Mosch and Legowelt, Pinkman quickly made his mark into the dutch imprints to follow carefully in the future. With a new Innershade ep about to be released & a sub-label called "Charlois" soon to get launched, Marsman stays busy. For some months he's also in charge of the programmation of the Rotterdam club BAR where underground quality artists and djs are invited every weekends. The young crew of friends Vagina Dentata we've already collaborate with, invites Marsman for his first gig in france ever on the 3rd of October at Belushi's, stay tuned for this great party to come. For the occasion, here is an awesome Les Yeux Orange exclusive mix filled with new record and upcoming releases!
Télécharger / Download LYO#28 – Marsman
Tracklisting /
Randomer – Side Crack Lung (Russian Torrent Versions)
Ekman – GMMDI (Breaker 1 2 remix) | (upcoming Berceuse Heroique)
Doms & Deykers – Fonts For The People (3024)
Koehler – Subliminal Cut | (upcoming Skudge)
Antenna – Paradise (Pinkman)
LA-4A – Cobalt (Delft)
Mono Junk – With You (Forbidden Planet)
DJ Candle In The Wind – Miami (Mrsmn Edit)
Dollkraut – Loose Ends | (upcoming Pinkman / Charlois)
DJ Fett Burger – Electric Blue (Sex Tags UFO)
DJs Pareja – Saxo Temor (Comeme)
Cetu Javu – Por Que Por Que (Julius Edit) | (upcoming Bordello A Parigi)
Grey People – Sex Partner In Crime
Amplified Orchestra – Space Lady (Moonbirds "Astro 9 edit)
Legowelt – Holiday in Paradise (Nacht Digital)