Charles Bals, né à Berlin en 1976 avec des origines françaises est un nom très familier dans le cercle des amateurs de "disco underground" avec incontestablement une des collections les plus impressionnantes en Europe. Paradoxalement la musique n'a jamais été au centre de ses activités professionnelles tout en l'accompagnant depuis que son grand-père Parisien lui fait découvrir les vynils et la pop électronique à l'âge de 5 ans. Au début des années 80 il bricole pour son entourage ses propres shows de radio avec un double radio cassette. Au retour d'un échange scolaire à Camden il tente sans grand succès de convertir ses camarades au breakbeat et à la jungle. Au milieu des années 90 il rencontre à Düsseldorf Henry Storch, propriétaire du club et label Unique qui l'inspire fortement avec son immense répertoire de northern soul et de productions funk. Admis dans la meilleure école d'Allemagne il étudie le cinéma et digge la nuit de l'eurodisco, déniche des pièces rares comme The Intergalactic Orchestra LP, Black Devil Disco Club ou encore Methusalem – Journey Into The Unknown, sans les apprécier à leur juste valeur à cette époque, il les partagera plus tard sur des blogs tel que Dreamchimney. En 2003 il créé avec des amis l'entité Parasol Island (classée 3ème meilleure agence de production audiovisuelle en Allemagne cette année). En 2005 il clôt le chapitre disco US, canadien et allemand pour explorer d'autres galaxies musicales, et s'attaque au cosmic et à la musique psychédélique. Il façonne son premier mixe Beachfreaks Dont't like Secrets pour Lovefingers, et enchaine sur Beachfreaks Don't like Secrets part 2 pour Noise In My Head à qui il fournira plus tard sa concoction particulièrement appréciée de "western & spaghetti" funk For A Fistful Of Spaghettis. En 2010 il crée le mail order Cosmic Dudes avec son compère Mitch, ils entreprennent alors de nettoyer l'Allemagne et l'Italie de leurs disques les plus rares et les plus chers en raison d'une forte demande des collectionneurs, producteurs et djs. Après quelques déconvenues il ferment le site et Charles créé une chaine Youtube du même nom où il partage méticuleusement 300 vidéos HD de ses disques les plus rares et improbables agrémentés d'un visuel singulier. La chaine est injustement fermée après plusieurs notifications de droits d'auteur; D'ailleurs la même déconvenue s'est produite pour notre première chaine LYO, ainsi qu'à Cremedelacreme, John Astrand et tant d'autres. Vous pouvez consulter l'excellent article d'Hartzine qui relate ces tristes histoires. Bien que Charles Bals n'ait pas d'ambition en tant que dj ou pour ré-éditer des disques, ses mixes regorgent de trésors perdus et oubliés. Avec Danny McLewin (du duo Psychemagik) et son ami collectionneur Evan Jordan, ils ont créé une nouvelle boutique en ligne de disques Beachfreaksrecords, où ils vendent leurs dernières trouvailles. Ce mixe exclusif pour LYO est une impressionnante sélection d'eurodisco, d'afro tropical et de morceaux obscures des quatre coins du monde, bon voyage!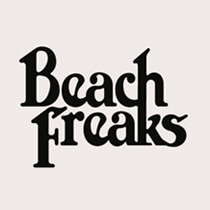 Charles Bals, born 1976 in Berlin, half french, is a more than familiar name within the international collector's circle of underground disco, with, undoubtedly, one of the obscurest vinyl collections shelved in Europe. Surprisingly music never really made it to the front row of his professional activities, but accompanied him ever since his grandfather introduced him to vinyl and electronic pop music in Paris at the age of 5.
In the early 1980s he records his own radio shows for the his family and friends, using a tape to tape machine. In the late 1980s he returns from a school exchange in Camden Town and introduces the schoolyard to breakbeat and jungle vinyl without much success. In the mid 1990s he meets Henry Storch, owner of the well known german blue-eyed Unique Club and Unique label and is heavily inspired by his immense repertoire of northern soul and funk productions. Admitted to Germany's best film school in the late 90s he studies cinematography and starts digging into the Eurodisco genre at night, unlocking some gems like The Intergalactic Orchestra LP, Black Devil Disco Club or Methusalem – Journey Into The Unknown already a long time before really appreciating and introducing them back into the scene much later on blogs like Dreamchimney. By 2003 Charles has opened a film production with his best friends that still exists today, is called Parasol Island and is ranked 3rd most creative production company in Germany this year (2014) by the german board of advertisers & WUV magazine. In 2005 Charles leaves the US, Canadian and Munich disco chapter behind to explore border genres and dig deeper into styles like cosmic and psychedelic. He unleashes his first mix, the first episode of Beachfreaks Dont't like Secrets on Lovefingers and is asked to produce a sequel beachfreaks mix for the Australian platform Noise In My Head, same page that later released his quite unexpected but highly successful western & spaghetti funk mix For A Fistful Of Spaghettis. Around 2010 Charles opens the infamous mail order Cosmic Dudes with his pal Mitch and manages to clean Italy and Germany of prized records due to a huge demand from producers, collectors and DJs. After issues with his partner, he closes the store and launches a unique youtube channel, uploading more than 300 videos of private pressings over a period of two years, with hi-res images and full quality audio. The channel is unfairly closed after multiple copyright infringements – by the way the same thing happened to our first LYO channel and also cremedelacreme, John Astrand and many others. You can read this excellent article on Hartzine if you want learn about these infuriating and sad stories…
Even though Charles Bals has no ambition to perform as a deejay and has turned down every offer to re-release records so far, his mixes showcase plenty of unearthed music in great quality. Together with Danny McLewin (from Psychemagik fame) and his collector friend Evan Jordan, they've just very recently launched a new online record-shop Beachfreaksrecords, offering a few of their latest finds, if they come with a spare, and, of course, offer many nice sleeves and clips to keep you inspired
This exclusive mix for LYO features some sleazy eurodisco, tropical afro tracks and obscurities from all over the world. Bon voyage with this delightful and impressive selection!